I'm a teacher and I run a small business! This can sometimes make life a little crazy, but I use organization strategies that help my business run smoothly. Working as a small business can be difficult if you're a one-man show, but by organizing your schedule and tasks, you can be better suited to take on your challenges in your busy work life.
Business Email
One thing that has immensely helped me is setting up an email exclusively for my business. Previously, my email was flooded with emails from school, work, and business. After starting an email for my business, handling emails has become much less overwhelming. Starting an email is relatively simple and free using services such as Gmail, which is now the number one email domain because of its connectivity with Google Apps, including Google Drive and Google Hangouts.
One thing to keep in mind is that your email name should be professional. Especially for businesses, professionality is key to make it appear that you are more a business rather than a personal person running a small shop. kathyluvsdogs@gmail.com doesn't sound professional at all, and the spelling shortcuts make it appear childish. kathyanderson@gmail.com is much clearer and shows your contact name clearly.
Business Calendar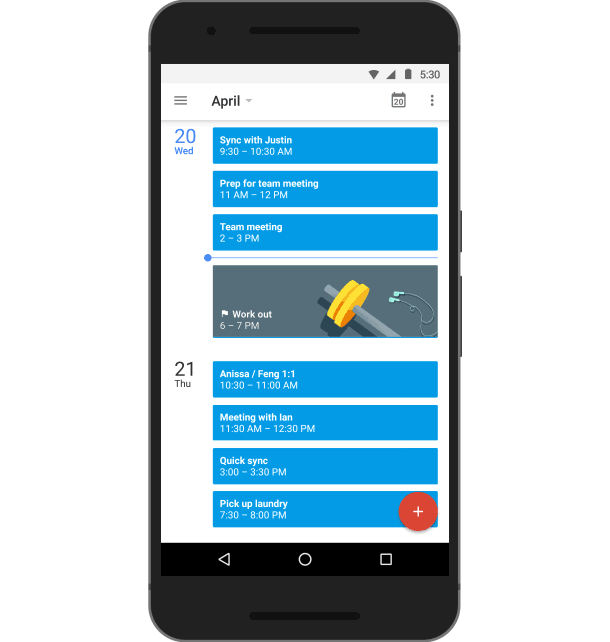 Once setting up an email, I actually received an increase in orders, which was great! The one downfall was that I had a lot of things to keep track of. Because of this, I started a calendar just for my business. Through Gmail, you can use Google Calendar, which syncs to your Gmail account and your devices. I made a list of everything that needed to be done regarding my business and then I designated particular days on my calendar to complete specific tasks. This made my life a lot more manageable.
Organized Workspace
One of the most important things for my business is keeping an organized workspace. Although I offer a service and I don't have physical inventory, I often spend a lot of time working on my computer. I sometimes need things such as pens, paper, and other office supplies. Because of this, I have a designated area in my home that is specifically for my business. I kept this area separate from my bedroom because I want to keep my work and sleep separately. I don't want to think about work when I should sleeping or think about sleep when I should be working. My workspace is free from clutter and I know where to find things because I use drawer organizers. Of course, the organization of your office space will depend on the type of business that you run. If I sold clothing online, my work area would likely look drastically different.
Flash Drive
My business requires me to keep a large amount of computer files. Not only does this take up space on my computer, but it also can cause some disorganization between business and personal files. To solve this problem, I bought a flash drive that I use specifically for my business. Google Drive is a great way to store information that you want to be easily accessible on various devices, but if you have data that you want to keep private, flash drive is the way to go. This ensures that my personal and business files are separate and also saves room on my computer. As an added bonus, if my computer were ever to fail, I would still have access to all of my business files. Flash drives are a great way to store more private information away from your computer and in the hand of a removable hard drive.